Curtain as a door, cabinet of roomdividing screen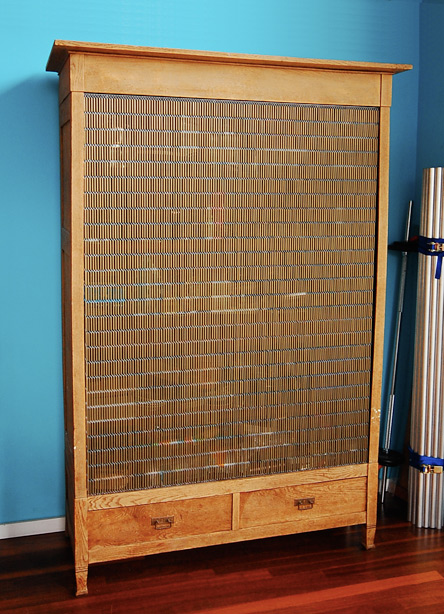 This beaded curtain is one of my favourites. Because it is versatile, attractive and can be made to measure.
Lots of imaginable applications; use this curtain as a door, in front of a cabinet wall or in the middle of a room as a roomviding screen. For your house, shop or office.
Het gordijn is op vele manieren toepasbaar. Gebruik dit gordijn als deur, voor een kasten wand of om een lelijke printer hoek of kitchenette aan het oog te onttrekken. In uw huis, winkel of kantoor.
Monkeyproof, versatile and attractive beaded curtain
When you take something out of this cupboard or walk through this curtain as a door, it will gently swing back into place.
Voor bars and restaurants this curtain would be best.
Use this beaded curtain as a door or roomdivider