Quiet bedroom; goodlooking acoustics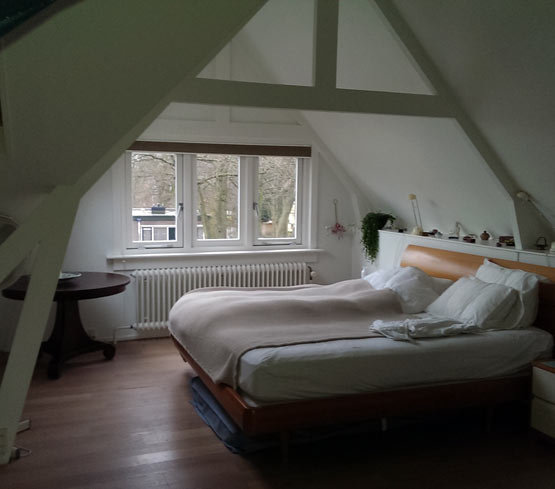 The client asked me to think about their attick bedroom. Her husband snores. They want to keep sleeping next to each other. They were looking for options to make a more quiet bedroom.
Advice based on photos
I can tell you a lot if you send me an email with photos and a description of your wishes. Whatever they may be.
In this case I made a proposal for the price and pros / cons of: a glass separator wall between the beds, a thick curtain, rugs on the floor, position of the bed and acoustic panelling.  They decided to go for a combination. They turned the bed and went shopping for rugs and curtains, while I installed the panels. These panels cost €54 a piece (with a minimum of 6). That includes advice, installation and VAT
I base my ideas on what's already there.
Quiet bedroom for €800 (in this case)