Rental home solutions
Airbnb, VRBO, HomeAway, Booking.com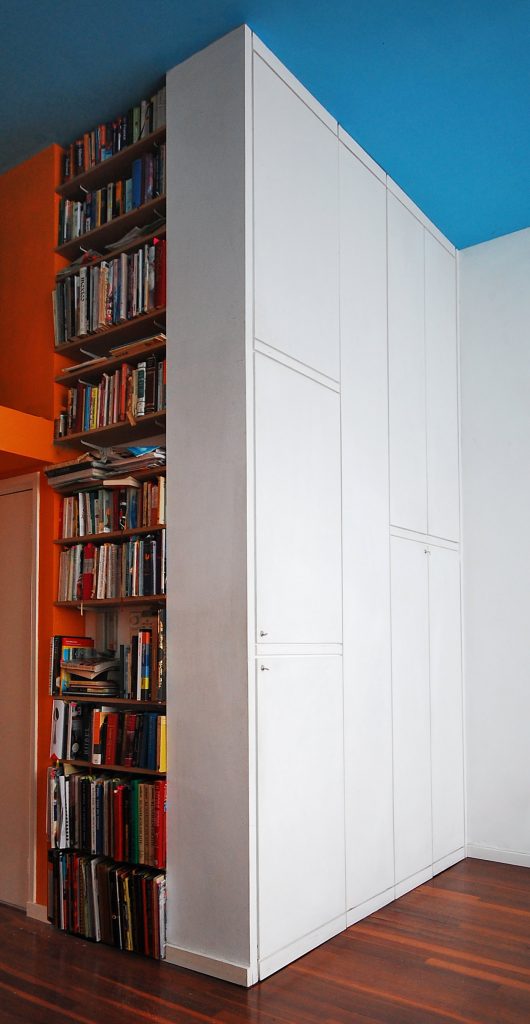 In 2015 I started renting out my home through Airbnb and VRBO. My rental home solutions allow me to respond to last minute bookings. It takes me a few hours to lock and hide personal stuff and make some money.
Rental home solutions
The most important 'adaptation' was building this big closet wall. The latest rental home solutions were the locks. The back doors hide a deep space that I use to dry laundry and store cameras and computers.
Method of working
You can ask me to drop by (check 'method of working') to discuss the options. I can then make you a design proposal with a pricequote. Most costs will repay themselves quite quickly. Most 'solutions' are enjoyabvle in real life too.
Personal stuff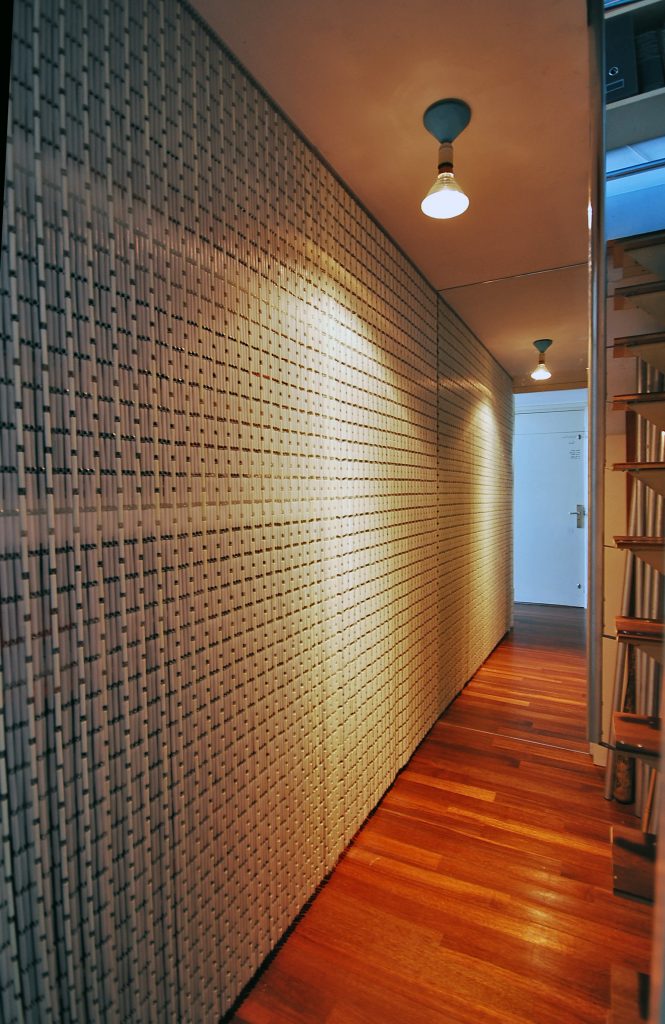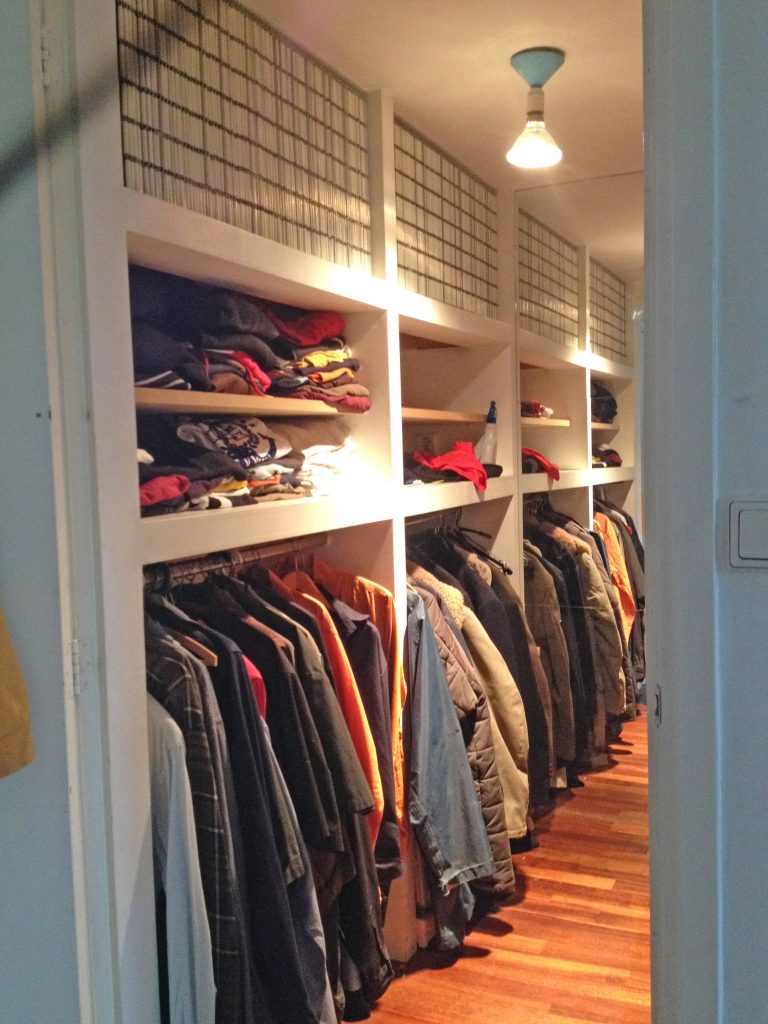 Renters felt (understandably) akward walking through my clothes to get to the beds on the entresol.
I installed an industrial curtain to hide it all. The pattern is my design. It is very easy to use and very agreeable to look at.
I moved the jackets somewhere else, the biggest part of assignments like this is re-organising.
Nowadays renters give me compliments about this mirrored little hallway.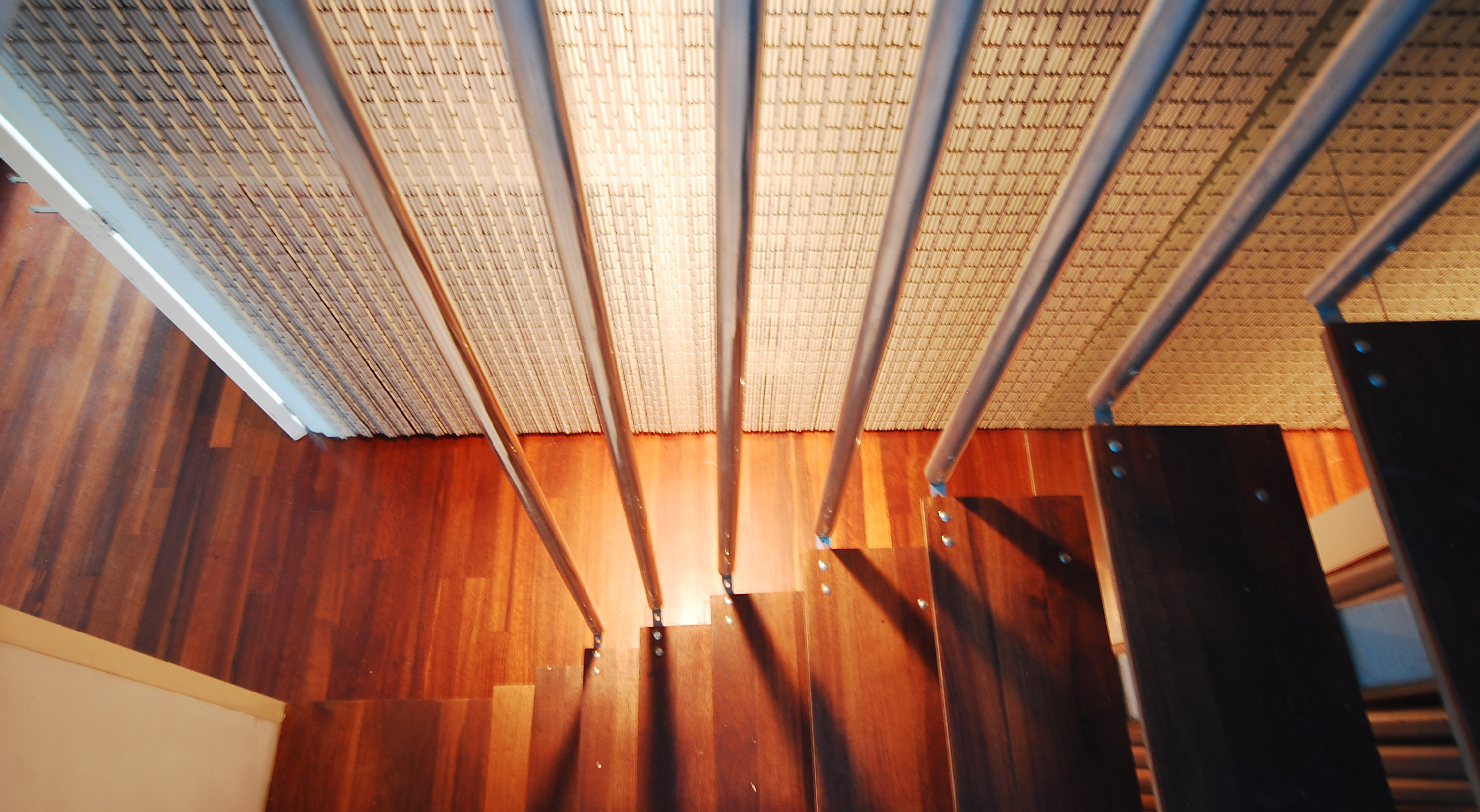 Extra beds
To be able to welcome 4 guests, I designed and made 2 beds downstairs. In everyday life they function as benches (and football goals..). They sit and sleep comfortable and can be combined to create a double bed.

A rental home solution like this is a little more expensive than 2 Ikea beds. This solution is more esthetically pleasing and multifunctional. It doesn't instantly make a playroom into a an extra bedroom.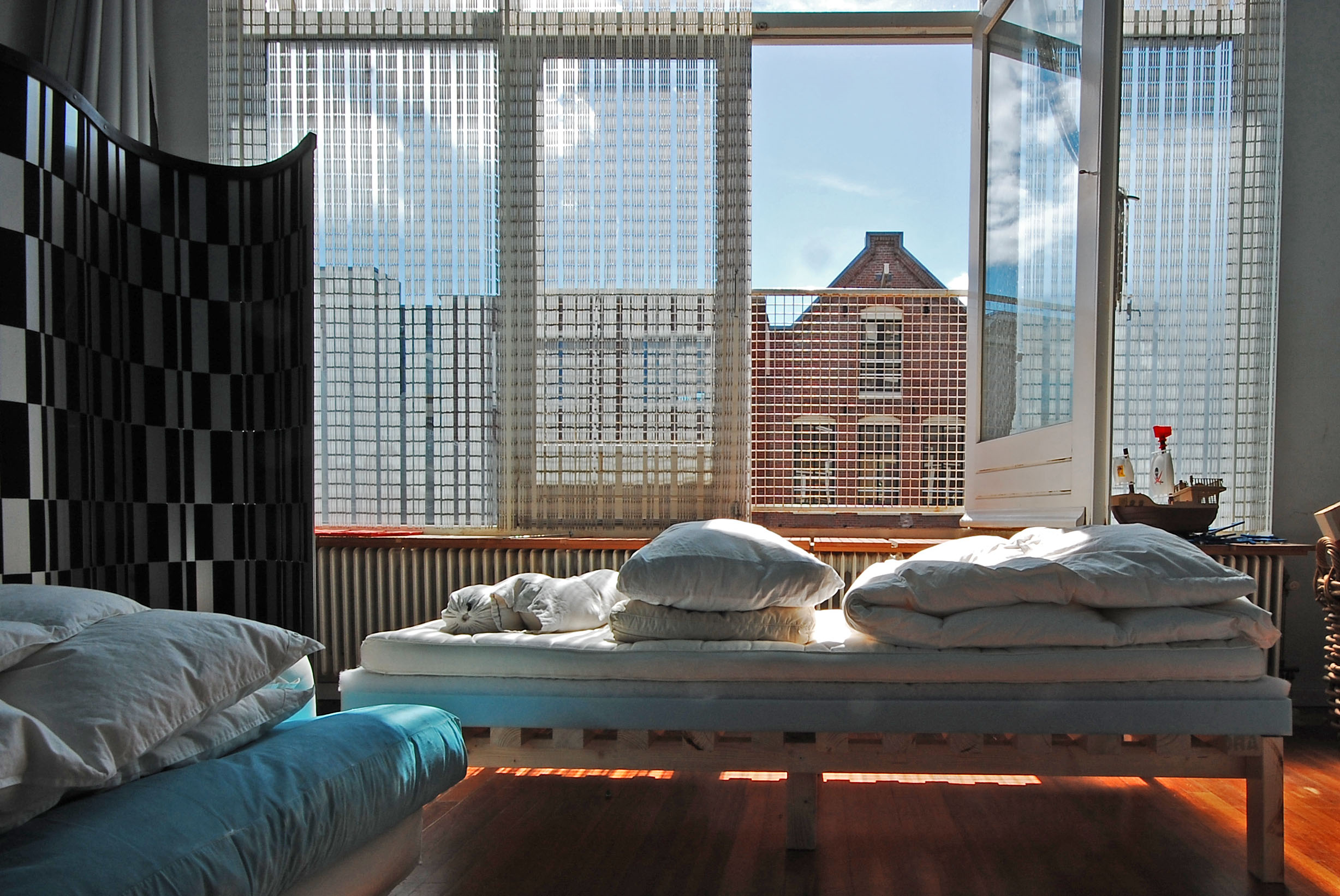 Artist's loft in lively 'de Pijp'
I happily take my son out for a little tour when I make €250 a night. Renting out my house turned out to be a nice money maker. An unexpected advantage is that my house is much cleaner and better organised all the time. (I rent it out 4 to 5 days a month)
Airbnb account:
I have learned enough about the inner workings of Airbnb to help you set up your account. So next to rental home solutions, I can help you with your text and photos. I have found the way to get the guests you want. When you start getting the good reviews, the prices can go up!
Save
Save